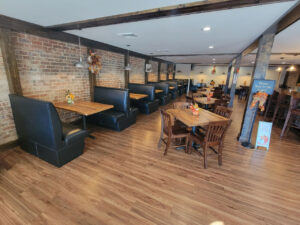 Our Story
Ms. Allie's Café is owned by Melvin and Tara Todd and named after Melvin's grandma, Allie Jewel Gregory.
Allie was born in 1919 in Decatur Mississippi. She was a strong, Christian woman who helped everyone. She used to say, "You eat to keep from getting hungry". Her door was always open, and there was always food on the table. Everyone in town referred to her as Grandma Allie or Ms. Allie.
Allie Gregory passed away December 2017 at the age of 98. Even in her last days, she would always sing "Thank you Lord for the Blessings on Me".
We hope that your experience at Ms. Allie's Café is a blessing for you, and as Grandma Allie would always say, "We're proud you came".